Integrated problem solving adapted to your business
We have experience within several domains and industries. High level, our services can be split into three groups. Set direction, secure execution and strengthen the organization. Let's have a dialogue about Your unique challenge/opportunity.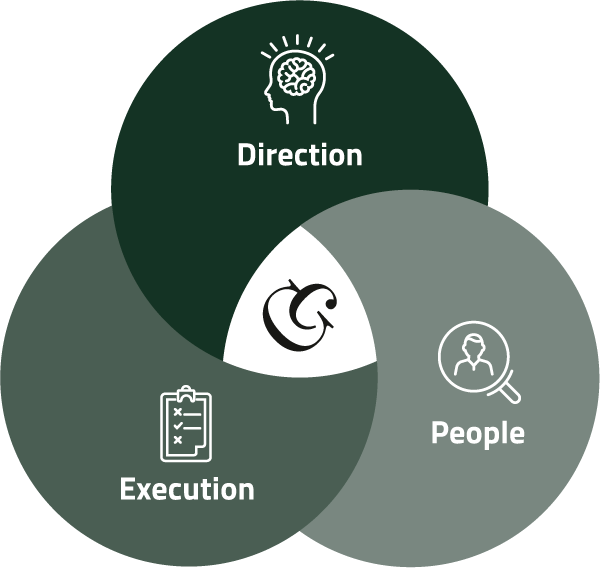 By using structured problem solving we find solutions together with our clients. This happens through strong analytical capabilities, experience and client insights. The direction is always communicated in a structured and powerful way to ensure the organization is buying in and feel motivated to start the change journey together.
Example of assignments: Corporate strategy, Go-to-market, Culture development, Owner role, Employee development and core competencies, Pricing, Cost-out, Supply Chain, Service business strategy, Branding. We never leave the client with a slide deck of recommendations. We always follow up with a plan on how to ensure successful execution. On our favorite projects we also drive the change with deep involvement from the client. This ensure the most value creating projects and we get to walk the talk.
Example of assignments: Strategy deployment, Detailed planning, Process optimization, Portfolio/Program/Project management, Agile, Change Management, Transformation Secure right governance and organization.
We thrive in the meeting with real people and the unique situations which occur in organizations. We are very focused on securing efficiency in the organization in which we operate while building motivation, engagement and purpose.
Examples of assignments: Roles and responsibilities, Re-org, Organizational efficiency, Competency development, Culture development, HR processes, Employer branding.